Metbud-Gończyce is a one of the leading manufacturers of containers, skips and press containers in Poland.
Range of our products is very wide and includes everything related to the collection and transport of general waste, scrap metal, concrete debris and other raw materials. We manufacture containers for hook and chain lift systems as well as all kinds of steel constructions to meet the demands of our customers.
Our advantage is high quality at reasonable price, production of non-standard products, very often on individual needs, which have approvals and certificates for safe operation.
Thanks to modern, innovative, reliable welding robots, lathes, milling machines, we complete every order with the greatest care. To meet diverse needs of customers from all over Europe, we have created and are constantly expanding our machine park, equipped with the machines of renowned brands. Our products are always covered by a 12-month warranty. We only use high-quality materials, and therefore our products enjoy excellent reputation. We also offer transport at attractive prices with our own fleet of trucks.
Our Customers are Enterprises dealing with urban cleaning, recycling, selective collection, transport of construction waste, scrap metal recycling and a number of specialized companies, such as sewage treatment plants and composting plants.
We invite you to cooperation!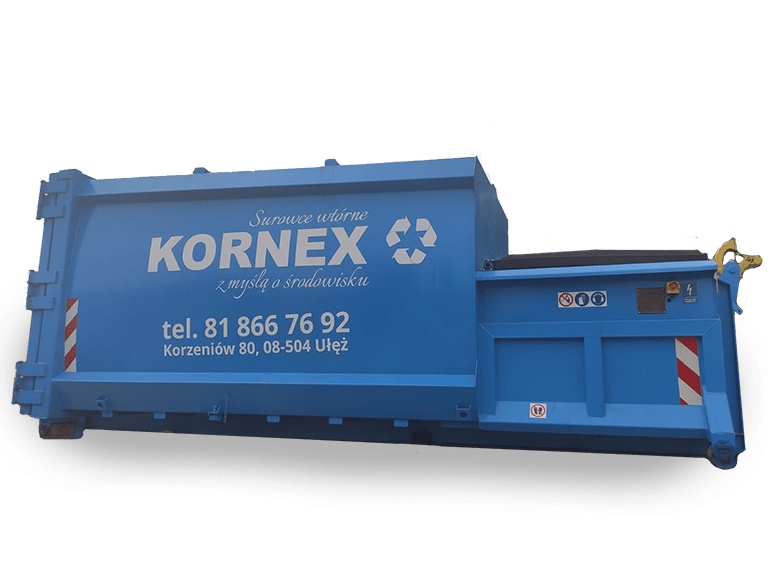 Main profile of activity is:
production of press containers and stationary presses
production of containers, hook 1570 mm - according to DIN 30722
production of containers, hook 1450 mm - according to the NF R 17-108 or SS3021 standard
production of containers, hook 1200 mm
production of skips - chain lift containers - according to DIN 30720
production of specialized containers for individual customer needs
production of containers for selective waste collection
technical advisory
Wielding robots
We use professional wielding robots to ensure best quality of our products.
Professional sandblasting chamber
We use professional sandblasting chamber for our containers.
Metbud Gończyce - Production of Press Containers